Search Results Window
From IMSMA Wiki
Records that meet the search criteria are displayed in the Search Results window.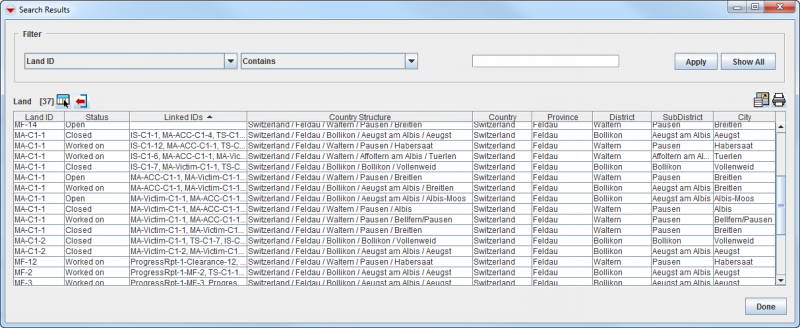 From the Search Results window you can:
The calculated column Linked IDs have been added in version 6.0. Since the column is calculated it is not possible to filter on it.

It is possible to show the Country Structure as a string Country/Province/District/Subdistrict/Town or as separate columns.