Connecting to IMSMA Staging area from Excel
From IMSMA Wiki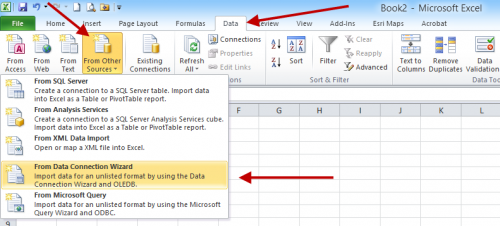 First are the views listed and then the tables. Scroll until you find the table/view you would like to load into Excel. Select it and click Next.



Select what type and where you would like the data and click OK.


When the IMSMA Staging area is updated, the data in the Excel will be loaded again when you click on Refresh.